Heal Body and Soul
Welcome! I offer tarot consultations, classes, and holistic energy therapy sessions. My goal is to help you live a life of freedom, joy, harmony, and health. As you walk your path, know that I would be honored to be a part of your Journey.
During a tarot reading, many people want to know if they're "on the right path" or "doing what Spirit wants them to do."
Read More
Online Special Event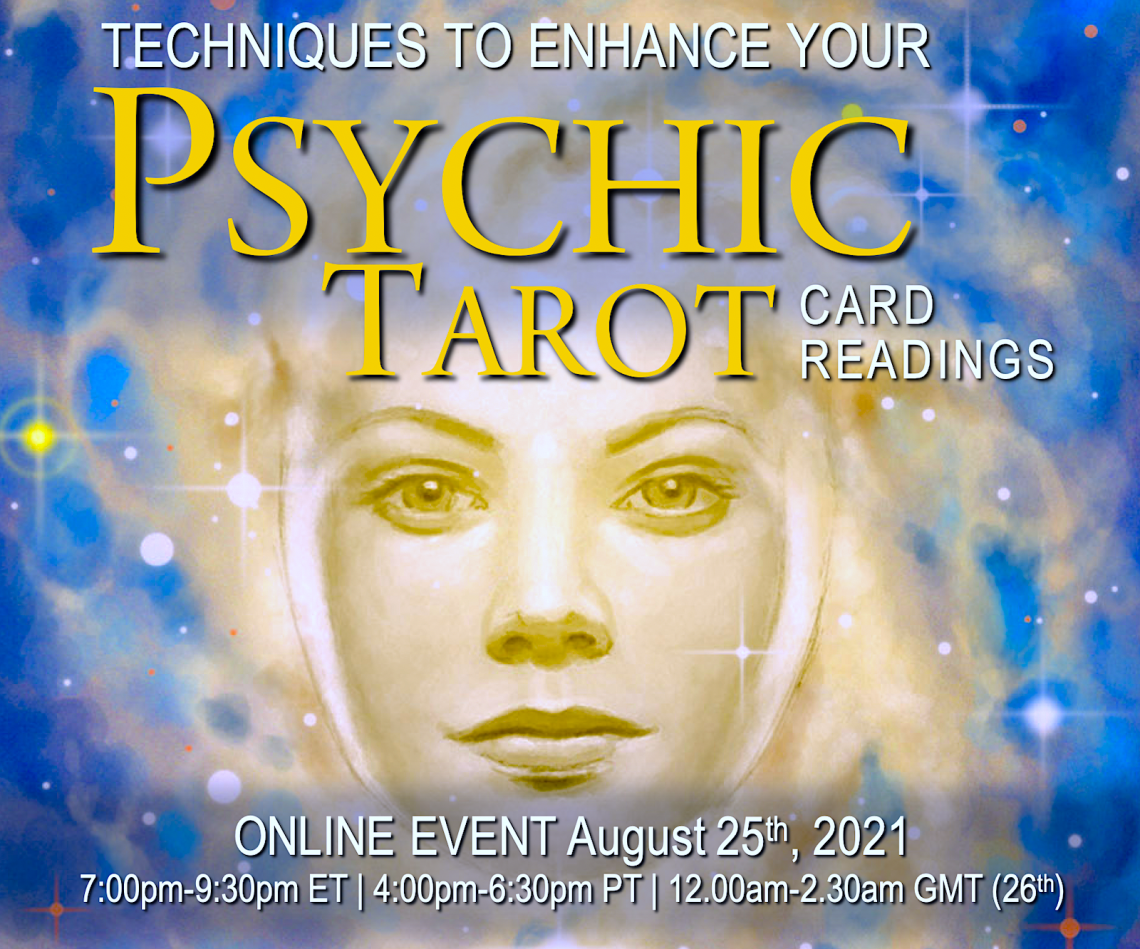 Ann Hentz & John Holland … TOGETHER AGAIN!
On August 25, John and Ann will present a 2.5-hour Tarot Webinar. On September 1, in a special Bonus Event, John and Ann will take your questions and do readings.
Techniques to Enhance Your Psychic Tarot Card Readings
Whether you're a beginner or an advanced tarot card reader, this amazing LIVE Webinar will enhance your wisdom and knowledge of the tarot and will provide you with some practical tools to increase your psychic strengths in your readings, as you discover a whole new way to connect and interpret the cards.
Have you always wished you could read the tarot or enhance and deepen the way you read cards now?
Would you like to learn how to have more accurate and incredible psychic tarot readings by blending your natural psychic abilities with the wisdom of the tarot?
Do you want to learn special techniques & spreads that John and Ann have used in their own readings for themselves and clients?
On August 25, 2021, John Holland and Ann Hentz will present together a very special 2 ½ -hour LIVE Psychic Tarot webinar. It will be a practical, educational, fun, and healing experience as they combine their individual skills and knowledge to assist you in learning to bridge together the sacred and ancient wisdom of the tarot with your natural intuitive psychic abilities. This will help you tap into powerful insights, purpose, and guidance in all areas of life, whether it's regarding matters of love and relationships, personal issues, or business and career decisions.
John and Ann will be using his hugely popular & best-selling deck The Psychic Tarot Oracle Card Deck, during the webinar. The techniques you will receive from this webinar can also be applied to the Psychic Tarot for the Heart deck - as well as any other favorite tarot oracle deck that you use!
This educational webinar is packed with practical teachings, specific exercises to deepen your understanding of using tarot on a psychic level and provides you an opportunity to also ask specific questions as John and Ann show you how to use the Tarot for live readings.