Ann Hentz is a solitary eclectic Witch, Pranic Healer, Usui-Tibetan-Enhanced Reiki Master, Tarot Consultant/Teacher, and Holistic Counselor certified by the American Society of Alternative Therapists (ASAT).
Ann has studied with Master Stephen Co (trained by Grandmaster Choa Kok Sui, developer of modern Pranic healing), Laurie Cabot (well-known elder Witch of Salem, MA), Christopher Penczak (noted author and metaphysical teacher/healer), James Wanless (creator of the Voyager Tarot), and other teachers and healers who were placed in her path by Spirit.
Her previous experience as a corporate educator and technical writer has given her a thoughtful and grounded approach to her metaphysical work.
---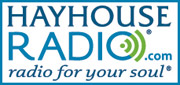 Ann was a long-time co-host on psychic medium John Holland's monthly Psychic Tarot Hour on Hay House Radio and was the master tarot instructor on his Psychic Tarot instructional teleseminars. Ann worked closely with John in the creation of his Psychic Tarot Oracle Deck and his Psychic Tarot for the Heart Deck. She continues to be his master tarot consultant and is a respected reader with an international clientele.
She is a member of the American Tarot Association and the Sound Healers Association.